I guess if there's an award show to make a fashion statement at, it's the Grammy's. With all the creative spirit in the air at this music festivity, you never know who's going to grace down the red carpet in what. Unfortunately, the following group missed the mark big time!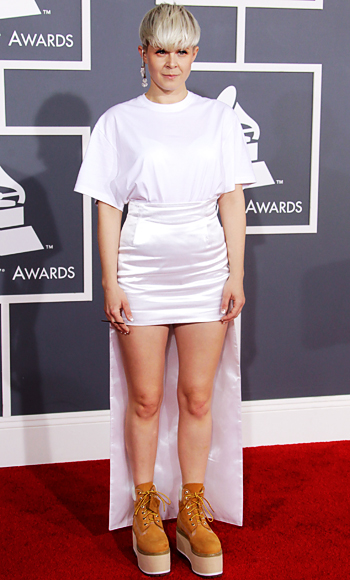 Robyn, I really don't even know where to start with this. So I don't think I even will.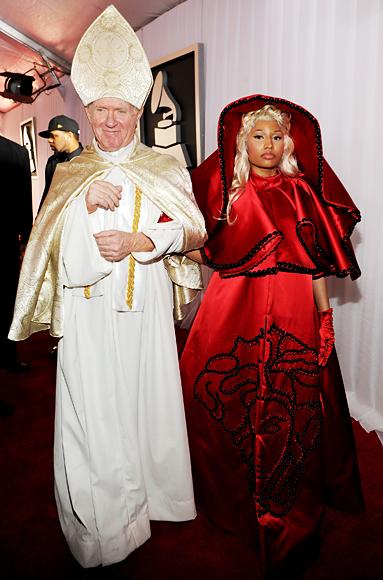 Despite your Versace gown, you are Nicki Minaj, not Lady Gaga. This shtick has been done. Get some ideas of your own, girl!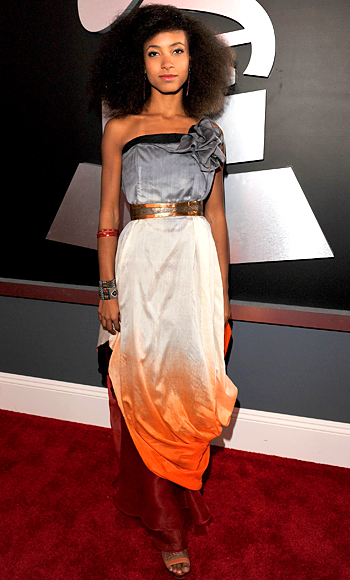 Esperanza Spalding may have won the Best New Artist award last year, but that didn't stop her from wrapping herself in a bed sheet this year.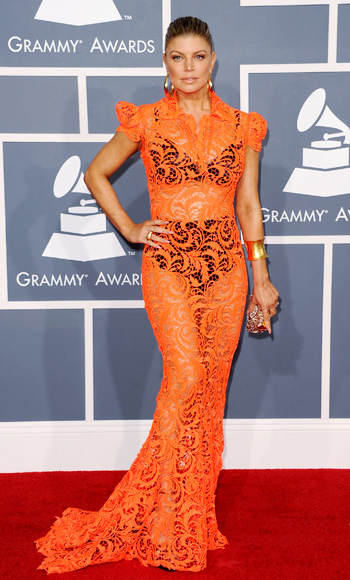 Oh, Fergie! We love you, but honestly, what were you thinking? A simple nude colored bodysuit would have shown off your lovely tangerine Jean Paul Gaultier gown much better.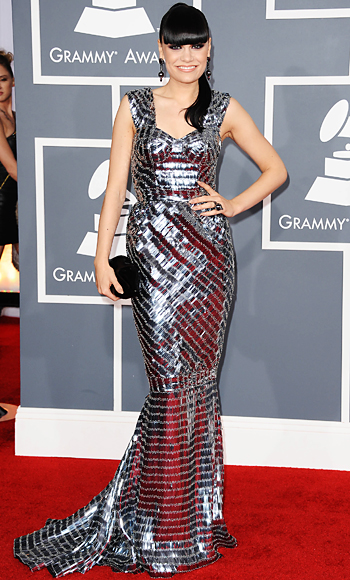 If Jessie J was going for the human disco ball look, she certainly succeeded!