Since the Golden Globes are this Sunday night, I thought this retrospective on the worst Golden Globe dresses of all time from the Huffington Post was quite apropos, and makes for a good Friday morning chuckle. Although I don't agree with all of their snide remarks: I still love Tina Fey's black and white Zac Posen number from 2010! She's adorable!
Enjoy! xo, Robin
(Article Source: Huffington Post)
We've had our favorite Golden Globes looks over the years (Anne in Armani Prive! Jen in vintage Valentino!).
These aren't among them.
As we gear up for Sunday's Golden Globes, tomorrow we'll be bringing you what we hope the stars will be wearing this weekend. But we also thought we'd take a look back at some of the, well, fugliest dresses to ever be paraded dubiously down the Globes red carpet.
You're welcome.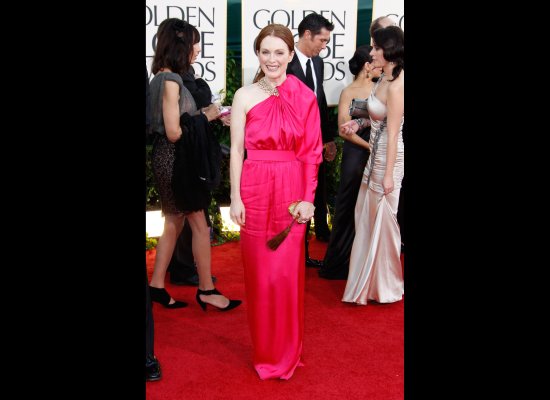 Julianne Moore, 2011
Did Lanvin have a sleeve shortage last year?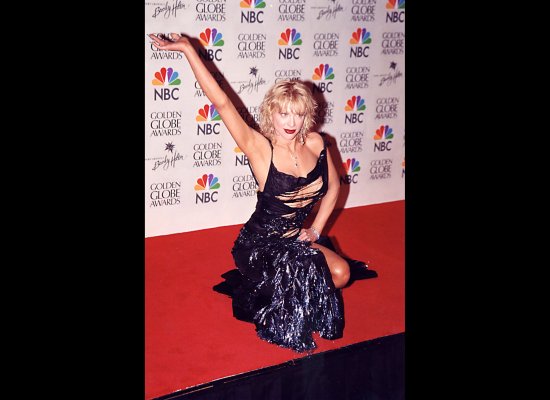 Courtney Love, 2000
Courtney wrought her usual havoc on the red carpet in the new millennium in this tattered, sparkly gown. How ARE those scraps of fabristaying together? We'll never know.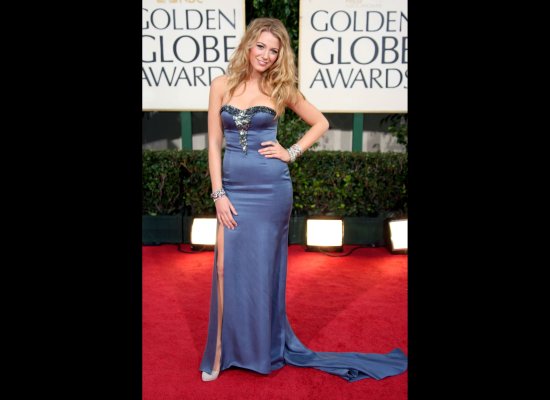 Blake Lively, 2009
Blake's strapless Nina Ricci gown was good in theory, bad in execution – mostly because it's a wee bit too small, throwing off the fit.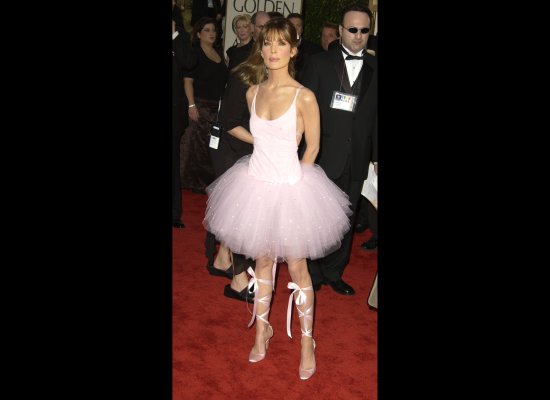 Lara Flynn Boyle, 2003
Boyle's pink tutu look, designed by David Cardona, probably goes down as one of the worst red carpet looks of all time.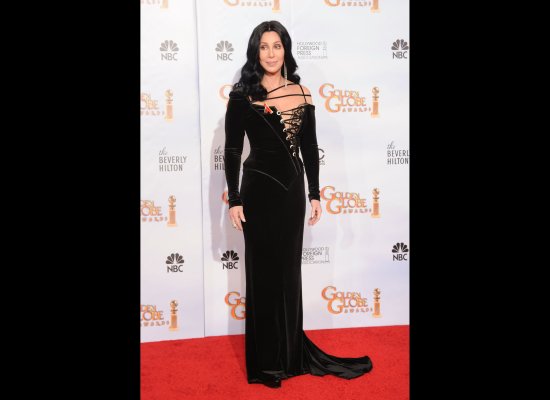 Cher, 2000
2000 must have been the year for dresses that looked two seconds away from falling apart, because Cher's pirate-inspired frock also appeared ready to collapse its way to the floor.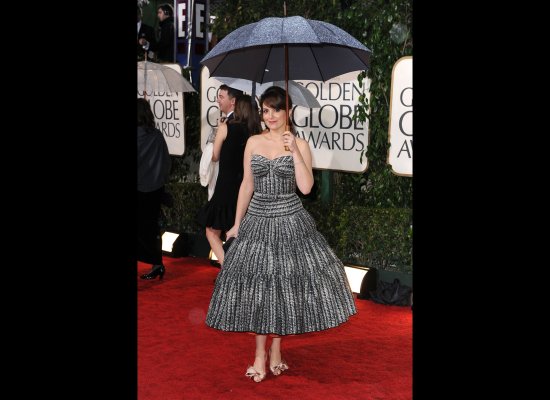 Tina Fey, 2010
We love you, Tina, but your black and white Zac Posen dress looks a little too pear-shaped for our tastes.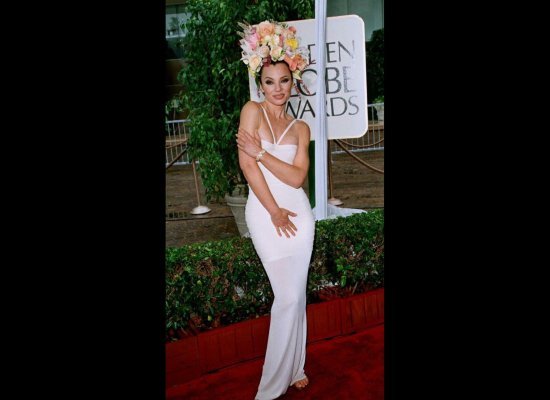 Fran Drescher, 1996
We forgive Fran Drescher; she obviously came straight from her job as a cruise ship hostess.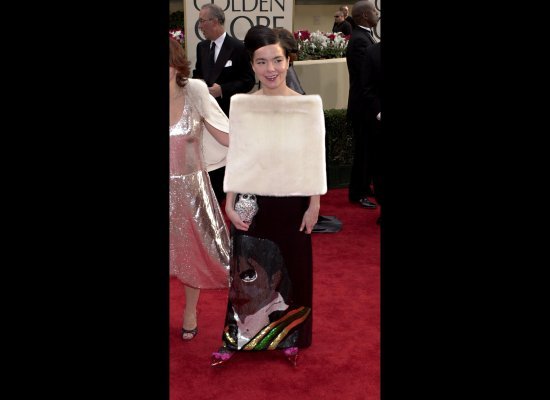 Bjork, 2001
What.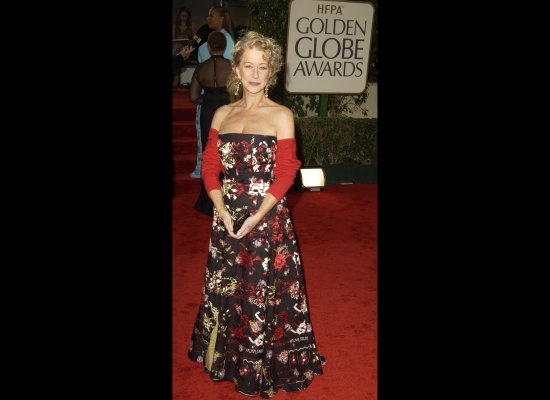 Helen Mirren, 2003
With those red arm warmers and bustling dress, Helen Mirren needed to learn to just say no to prints back in 2003.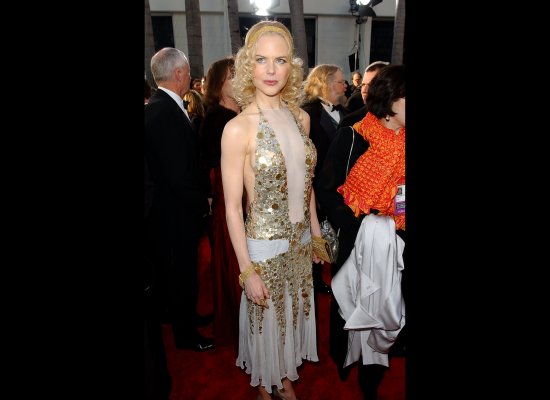 Nicole Kidman, 2004
Yves Saint Laurent can make a lot of great things, but this odd flapper-style dress did not do gorgeous Nicole any favors.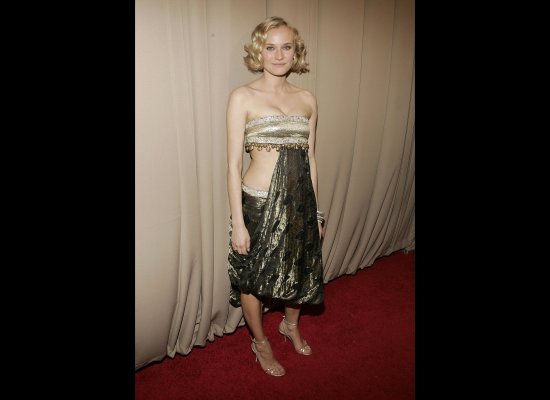 Diane Kruger, 2005
Nothing makes a fashion disaster like the combination of midriff and sparkly trash bags.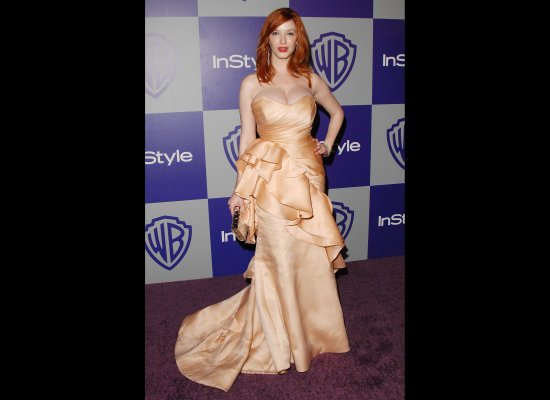 Christina Hendricks, 2010
Besides the obvious "check out Christina Hendricks' golden globes" joke, we think this Christian Siriano dress swallows lovely Christina up in too many champagne-colored ruffles.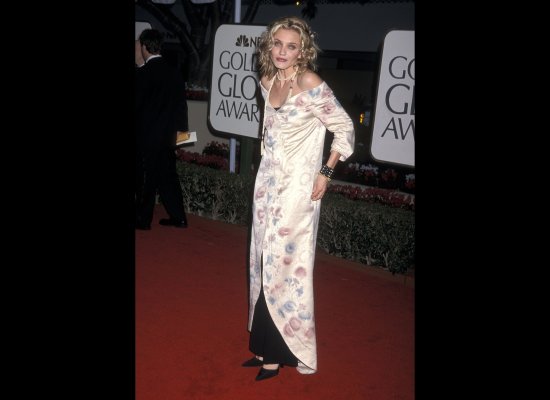 Cameron Diaz, 1999
Remember when kimonos were all the rage? We're thinking Cameron Diaz would like to block that from her memory, too.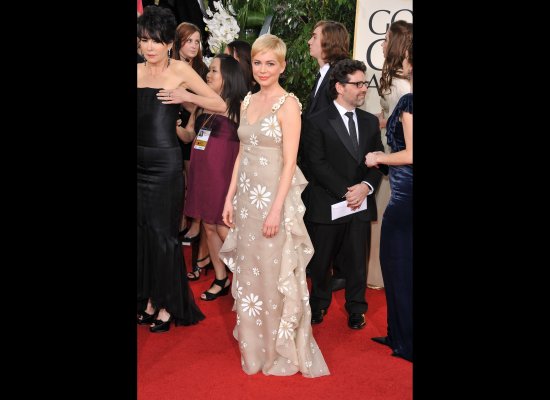 Michelle Williams, 2011
This Valentino flowered gown left the usually-sleek Michelle looking like a '60s math teacher.