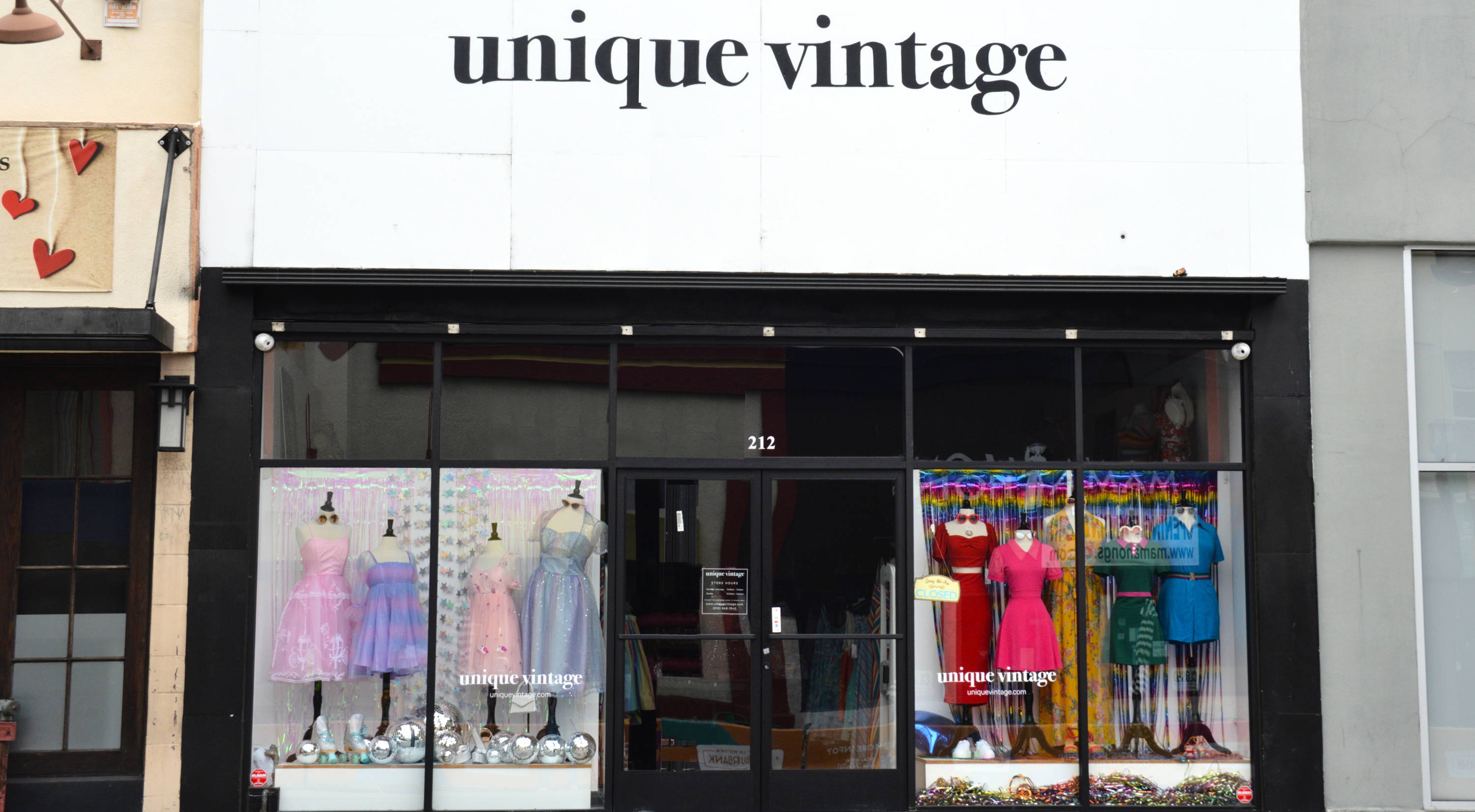 Visit Our New Store!
We're now located at 212 N. San Fernando Blvd; Burbank, CA 91502. There's plenty of convenient parking with street parking in front of the store, a parking lot in the back and two parking structures one block away. Shop with us Monday to Saturday 11a - 7p and Sunday 12p - 6p. See you there!
Order online with In-Store Pick Up!
How it works:
Place an order online & choose "In-Store Pick Up" at checkout or call (818) 848-1540 to order via phone.
You'll receive an email when your order is ready for pick up. Orders can be picked up Monday - Saturday 11am - 7pm & Sunday 12pm - 6pm.
Your order will be available for pick up from the cashier. Please don't forget to wear your mask!
*Please note, items are shipped from our warehouse so items may not be ready to wear immediately. Select shoes and special occasion may have a 48 hour handling time. Please see product description for further detail.
Ready for a new look or just not sure how to put it all together?
A Unique Vintage stylist is here to help! Book an appointment with a dedicated UV stylist and we'll help you find the perfect look for any occasion, from weddings to weekends.
Appointments are now available in-store
Monday - Thursday, 12 pm - 6 pm.
Book yours today by emailing appointments@uniquevintage.com
---
Of course, we are to die for online, but goodness — visiting the Unique Vintage Burbank store will send you to the moon and back. There's nothing like seeing with your own eyes some of our most darling vintage dresses, outfits and accessories, including special occasion and prom gowns. Flee the ordinary and the ho-hum of downtown LA, and pick out something that's totally you. If you want, you can even order your favorites online and pick them up at the store. We can't wait to meet you, sweetheart — we already know you have excellent taste.